British All-Round Championship – 11th June 2022 – Grimsby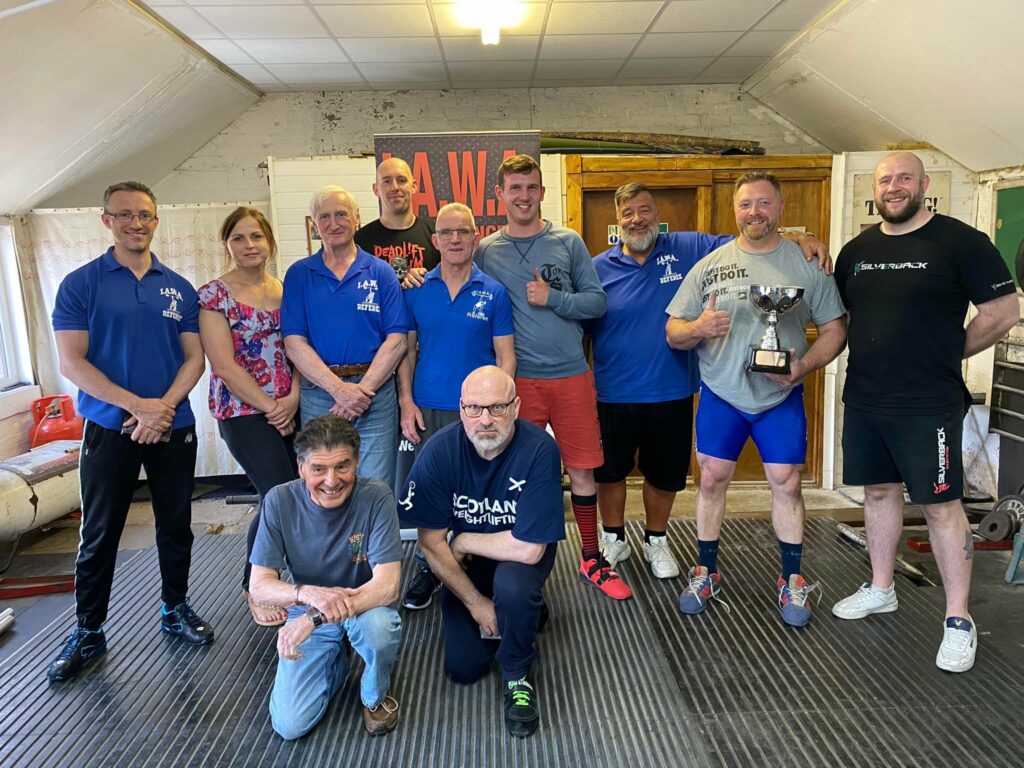 A great performance by everyone at the British All round Chamionships in Grimsby.
Nine lifters toughed it out in a very high standard competition to see who would take the Health and Strength Trophy home as the Overall Best Lifter Champion of Champions.
Big thanks to Chris Bass for hosting the event and thanks also to all those who turned up to lift, load and referee.
The lifters performed the Pullover and Press, the Continental to the belt and the Stiff Leg Deadlift.
The eventual Overall Winner was Mark Haydock, with Steve Andrews second and Steve Sherwood in third place.
Click here to see the full results