Health & Strength Junior Award Presentation to Lara Bennett
By Paul Barette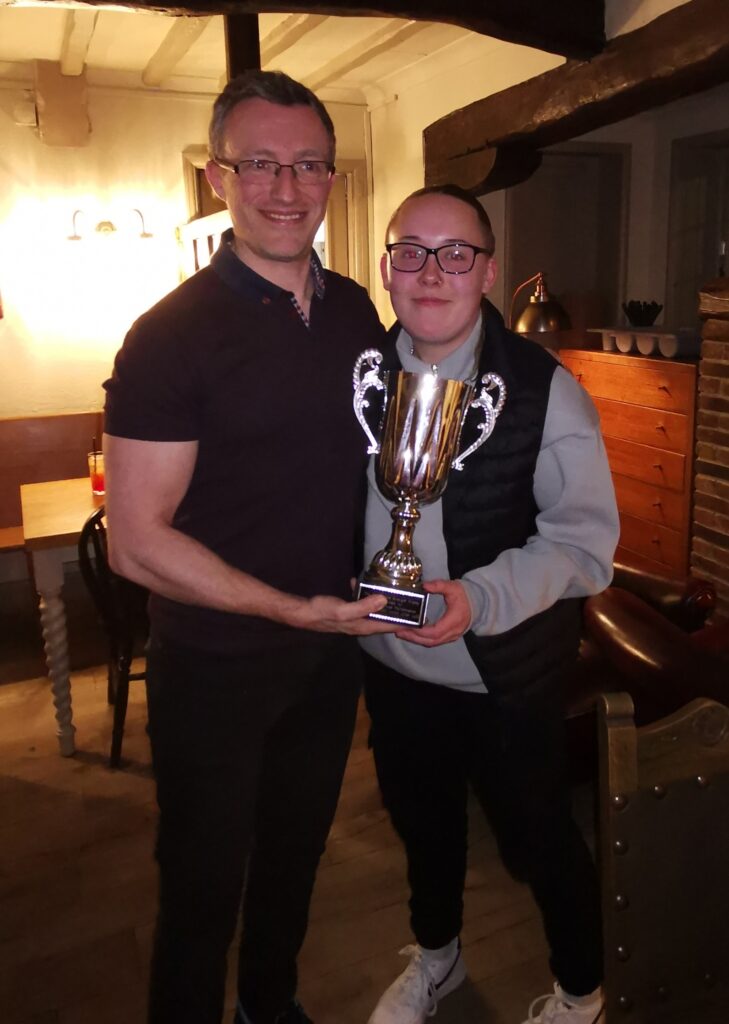 I had great pleasure in awarding the Health & Strength sponsored Junior Award to Lara Bennett for her performances and involvement in All-Round Weightlifting for 2022 at our recent MetamorFIT awards evening.
The I.A.W.A.(UK) Committee award this trophy based on the criteria of performance and involvement in events and the recipient is chosen at the AGM.
Lara has participated in a number of local and National Events here at MetamorFIT and has supported the Bob Smith All-Round Postal League for the last few years.
There were a number of juniors lifting at events in 2022 with a close contender also for this award, Phoebe Ames, a junior lifter that after lifting in the Welsh Disability Champs last year went on to break records in mainstream IAWA lifts and attended the Gold Cup in Belfast lifting with mum Hannah.
Congratulations Lara Bennett and well done Phoebe!