Southern Counties Championship – 12th February 2023 – MetamorFIT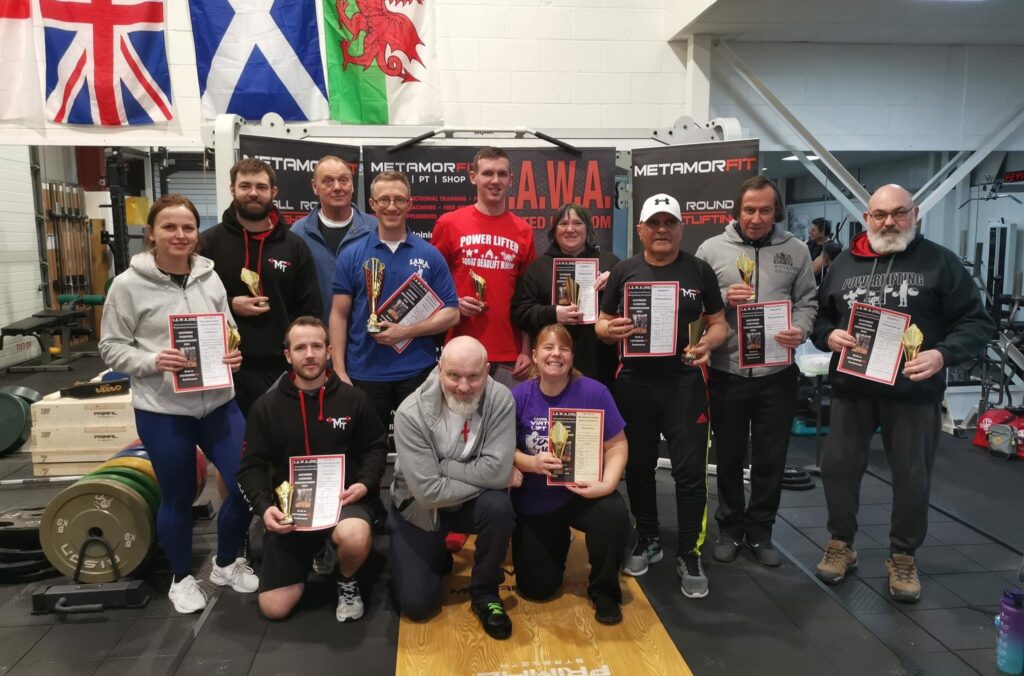 The first Southern Fixture of the I.A.W.A.(UK) Lifting Schedule, the Southern Counties Champs, was held at MetamorFIT gym, Eastbourne on 12th February.
Promoted by Paul Barette. 12 lifters competed, down from 14 entrants due to illness. The day was a great success and there were fine performances throughout and a number of records taken.
Contested lifts were the 2″ Bar Snatch, Pullover & Push and the Straddle (Jefferson) Deadlift
Best Masters Lifter & Overall Champion – Paul Barette
Best Open Male Lifter – Danny Kingsland
Best Open Female Lifter – Beata Banas
Best Masters Female Lifter – Natalie Voce
Click here for the full results