Steve Sherwood presented with Best Overall Lifter Award of the 2022 World Championships, Lebanon PA, USA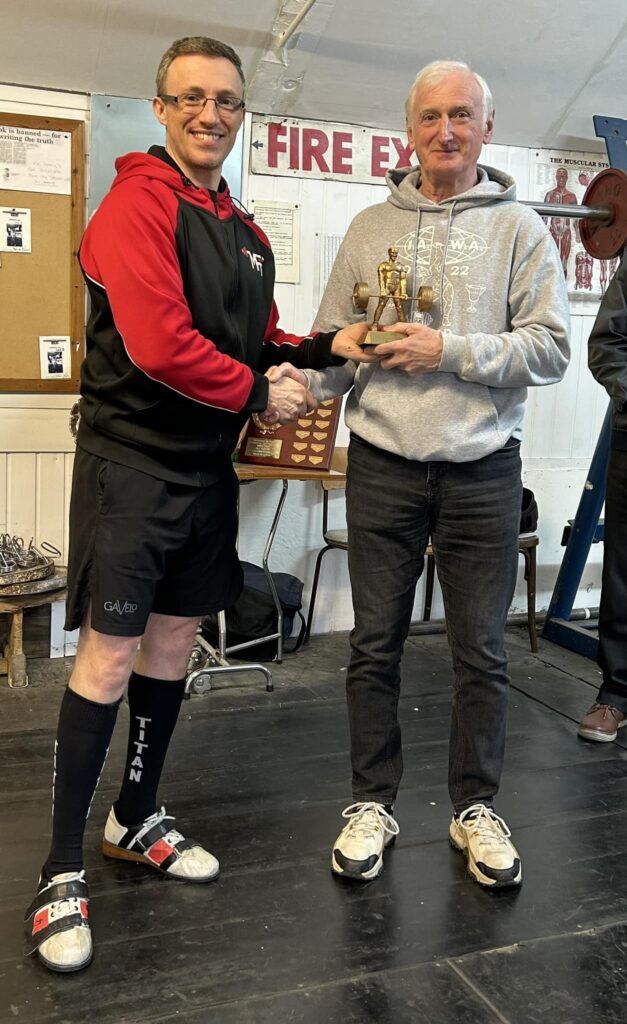 Steve Sherwood was the overall champion at the IAWA World Championship, that was held in Lebanon, Pennsylvania, USA in October 2022.
Unfortunately, Steve was unable to be at awards presentation that weekend, so with some clever logistics we were able to make the presentation at the recent Midlands Open All-Round/British Olympic Championship on 4th March.
Congratulations Steve!