Refereeing News – Newly Qualified Referees
The IAWA(UK) Technical Committee are pleased to announce that 3 new referees have passed their probation period and are now fully signed off.
Glenn Branch, Suzie Richards and Stephen Brooker – all based at Bionic Branch Barbell Club, Essex.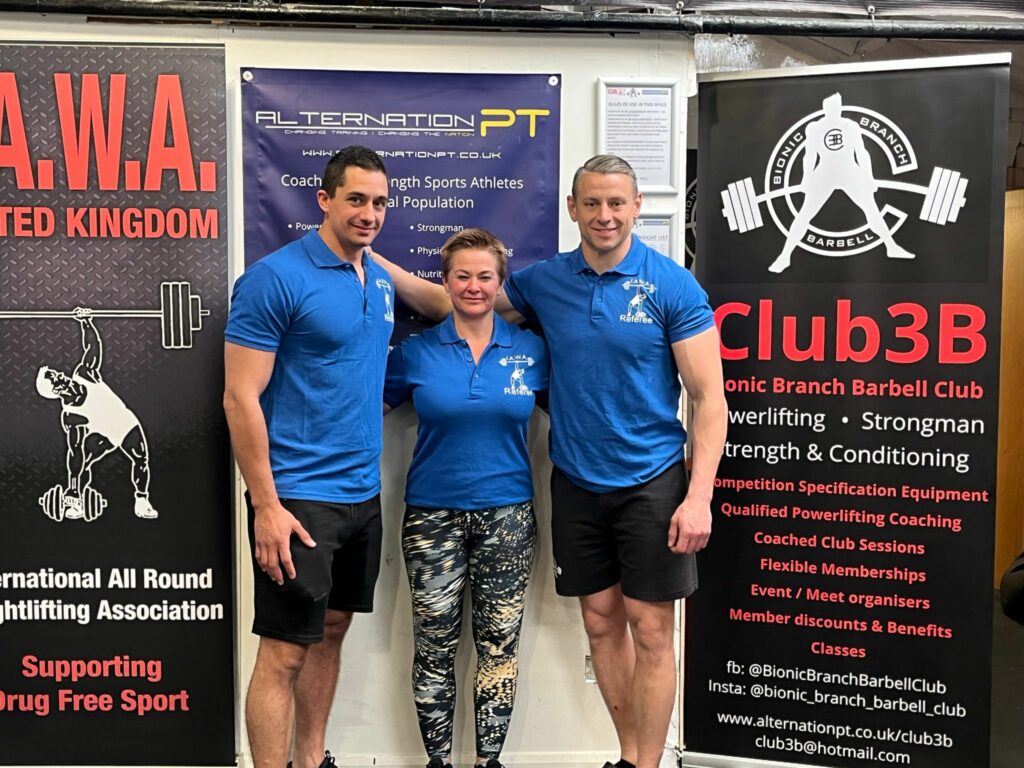 They will now embark on refereeing within the organisation and maintain continued competence under the supervision of the Technical Committee.
Referees are now being certificated for 2 years as per the new IAWA Referee Policy.