British Olympic Championship – 9th July 2022 – Burton On Trent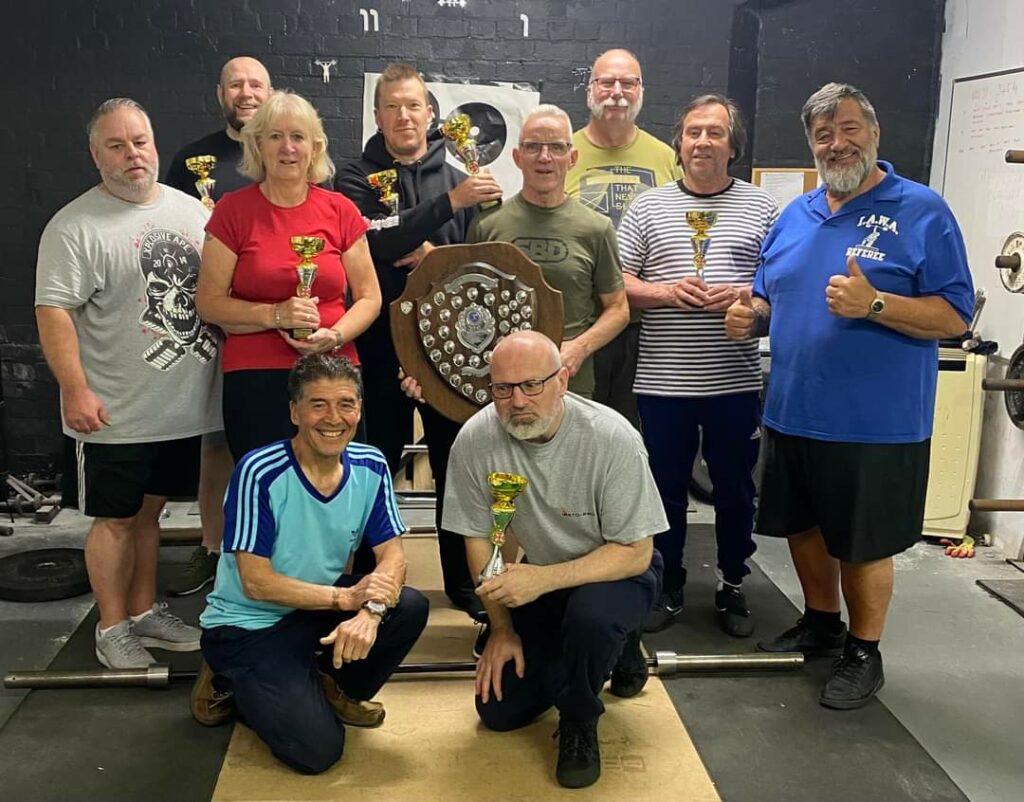 A few words from Co-Promoter Steve Gardner:
It was a wonderful day at the British Olympics competition today in Burton. Big thanks to Pete Tryner for making his facility available for the event.
We only had 6 lifters (just the way it panned out.. I had at least a dozen who wanted to lift but couldn't because of work, holiday and injury etc) but small in number never the less the standard was amazing.
When it was all over it could have been any one from three lifters to take the De Yoxall shield ( which has been presented since 1985.. every year apart from 2020)
In the final analysis Steve Andrews came out as the Overall winner ahead of Thomas Meakin and then Richard Metcalf with only a couple of amended points between them.
Well done to all who attended to load lift and officiate ( and support) your work made it a memorable day for all!
Click here for the full results